We are often asked this question. . . On the North Shore, there is a very clear seasonality to our real estate market. It is driven partially by weather, partially by the school calendar, partially by available inventory and it is very distinct. The number of homes "Under Contract" in a given month indicates the number of active buyers writing contracts. As a seller, you want to be ready when the greatest number of buyers are active. The below chart shows clear patterns over the past three years for very high "single family home" buyer activity in February and March, with activity slowly tapering off through the remainder of the year. (Interestingly, there is a September/October bump of buyer activity).
Under Contract Homes in Wilmette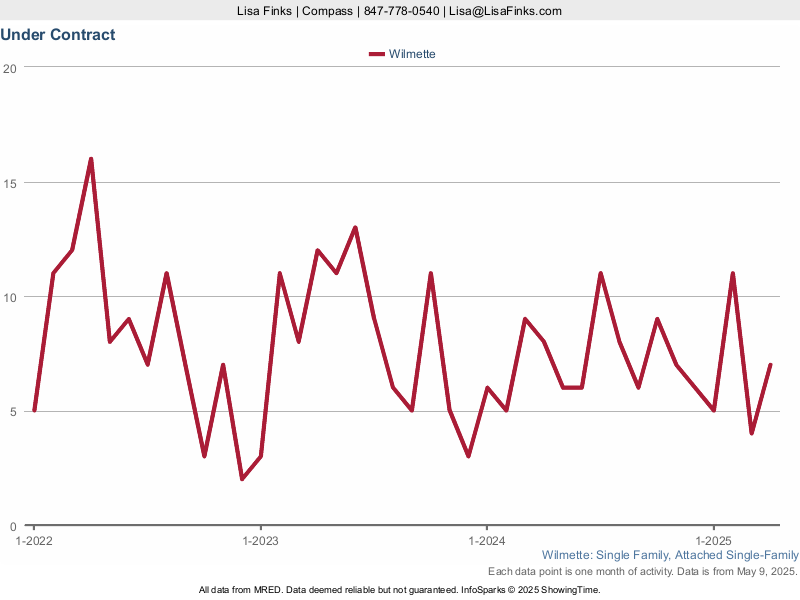 Note that the number of homes on the market peaks in summer, around April or May (see below). As a Seller, you will statistically expose your property to the greatest number of buyers by going on market in February (or March at the latest), when your competition is a bit lower yet buyers are out shopping and ready to write in the next 30-60 days!
Of course, it only takes one buyer and there are always opportunities to sell at any time of the year as life events that trigger a move can happen 365 days a year. If you do want to list now or in the early spring, contact us so that we can discuss how to best prepare your home! We are always happy to pull numbers for your community as well.
Number of Homes for Sale in Wilmette